Raglan Surfing School New Zealand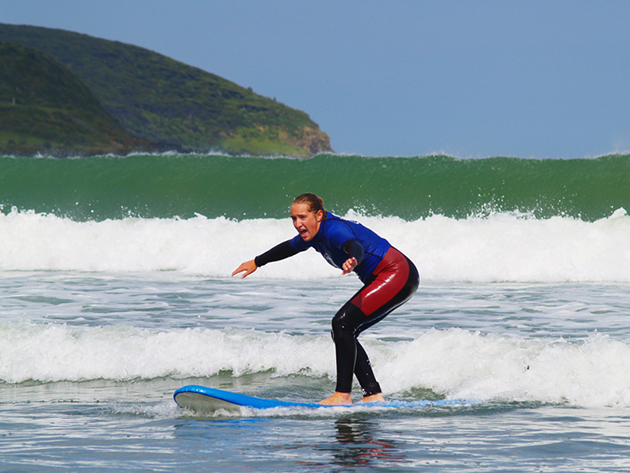 Learn to surf at New Zealand's most famous surfing town! During the initial 3 hour lesson, students are taken through the fundamentals of surfing, ocean awareness, water safety and care for the environment. The emphasis is on fun and safety to ensure a pleasurable ocean experience. Classes are designed to be mentally and physically interactive. Most students will be up and riding a wave within the first lesson! No experience necessary, all materials such as wetsuit and surfboard are provided.
For more information visit our Raglan Surfing School website.